Elite Basketball Academy Training

Wade O'Connor has 20 years of Division One College experience having worked for Billy Donovan, currently the Head Coach of the Oklahoma City Thunder in the NBA, Larry Hunter at WCU and Oliver Purnell at UD.  Coach O'Connor is the ONLY person documented in the History of NCAA Division One to help set school records for wins at 3 different Division One schools in a 4 year period. Western Carolina 22 wins, Morehead State 25 wins and Univ. of Southern Mississippi with 27 wins. He has coached and developed 3 Players onto the NBA including Kenneth Faried of the Denver Nuggets,  Jason Williams of the 2006 NBA Champions Miami Heat and over 100 Players onto Europe.
Workouts are designed to meet the individual specific needs of every player.
2009-2010 School Record 22 WINS at Western Carolina University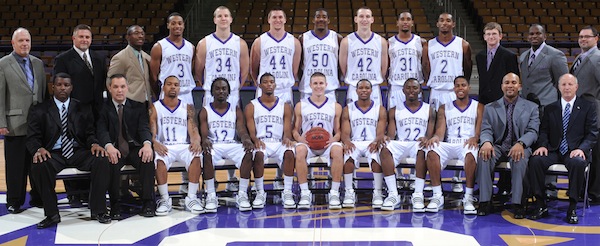 2010-11 School Record 25 Wins Morehead State