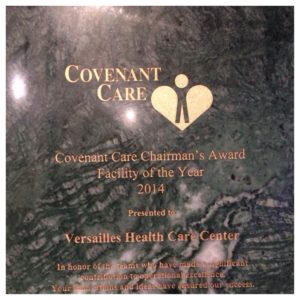 Make Plays Today Leadership Implementation Process
"Coach Wade, our team is struggling severly right now. We do not have any accountability for our actions, there is so much negativity and we have to change…We need your help please."
" We have administered a survey and the results are very dissapointing. We have very little respect and trust on our team."
We have heard this often from different companies/teams and is one of the largest challenges in business/athletics today. How is your company or team going to build a great culture without respect and trust?
Starts with Communication….that Simple..not Easy…!
Make Plays Today Leadership Implementation Process is unique to Wade O'Connor Associates and is being practiced by some of the most successful and admired organizations in the Midwest.
The Process involves three steps that are implemented in Our CVA Plan:
Communication: Creating a Positive Culture

Vision: Identifying the gaps

Action: Eliminate the gaps and focus on Results
Included in the Implementation Process:
Communication: When a Business/Team has "gaps" in Communication, negativity fills that Gap. We will serve the needs of our clients by training the team with Make Plays Today Leadership and the necessary leadership skills and behavior to change the culture.

Vision: Identifying the "Gaps" with our Team Assessment Evaluation (TEA) developed by Wade O'Connor Associates. Our Unique TEA tool clearly identifies the "gaps" between the where the manager needs to be the leader vs. their actual level of commitment as the leader.

Action: We will work Together to eliminate the "gaps" and focus on Results. We will establish short term and long term goals, Individually and as a Team. Teamwork will make our Dream Work with OUR Action Plan Together!

Included in the Process is the continued leadership development that includes:

Leadership Skills

Character Development

Individual/Team Training

Accountability Team Review
Contact us at 937 499-4345 or email wade@makeplaystoday.com for additional details if you are interested in the Make Plays Today Leadership Workshops and Consulting.
Current or Past Organizations that Coach Wade has consulted                                                              with as a Speaker or Workshop Leader:
Wright Patterson Air Force Base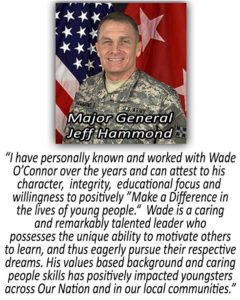 Covenant Care      PNC Bank     Huntington Bank     Farmer's Insurance  
Driskell/Peterson Insurance    Wesbanco      Univ.of Florida   
University of Dayton
What is Our Purpose, Passion, Potential and Platform in Life? 4 P's
What 5 Core Values does your Team Embrace?
Define Leadership in ONE Word?
Define your Team's Culture? 
How can We Help Your Team Today? Please Listen to my son Collin..We Guarantee and Promise Your Success if You Choose to be Coachable/Teachable, Willing and Honest…Guaranteed/Promise!
"Make Plays Today Leadership Process and Wade O'Connor Impacted our Leadership Team to earn #1 Facility in the Midwest. We are so grateful for his Purpose, Passion to meet our needs as a team. We would strongly recommend hiring Wade, We Made Plays Together as a Team!"
Kristy Earick, Executive Director of Versailles Covenant Care Facility