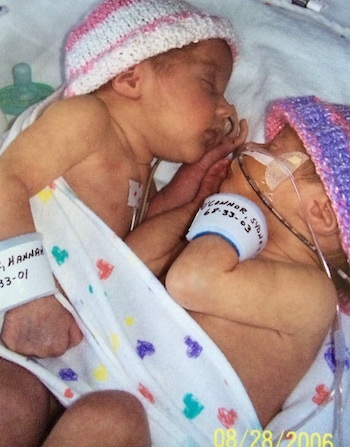 August 15, 2006…..Hannah and Sydney O'Connor made it into Our World at 32 weeks old, 8 weeks premature. Our twins were almost born at 26 weeks, their mother, Kim was on bed rest for 3 months! Hannah was born at 5 lbs and Sydney was 4 lbs….fighting to come into our World.
Our twins were transported to Dayton Children's Hospital and would be admitted into the Neonatal Intensive Care Unit. The Team of Doctors and Nurses showed unbelievable compassion and Love for our Twins as well as the other 10 babies in the Unit. Their mother Kim was by their side morning, noon and night…Unconditional Love as Parents.
The twins progressed and 30 days later, Hannah and Sydney were discharged from Dayton Children's Hospital. As we pulled the car around, we had the 2 car seats ready to go, we placed the twins in the car. One nurse showed compassion to the end…she showed us how to strap the twins in snuggly into the car seats. As we hugged and said our goodbye's..the nurse had tears in her eyes. We looked at each other..from the heart with Love, gratitude to everyone who helped take care of our twins.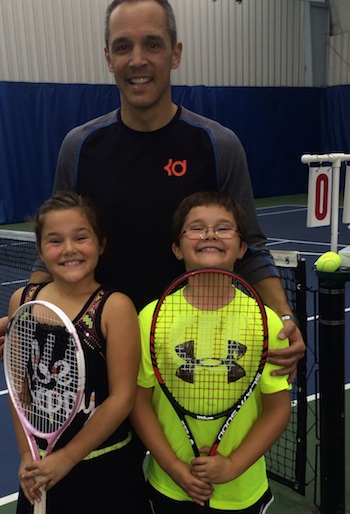 Eight years later, to show our gratitude, we are having our Make Plays Today Basketball Camp and the Proceeds will help benefit Dayton Children's Hospital. Our twins turn 8 this Friday, August 15th. Hannah and Sydney have settled into their own personalities. Our Son Collin is 2 years older…he is outnumbered but the Love we have as a Family is Unconditional…Thank God!